A prodigious Nigerian student is proudly flying the
flag for both country and continent in the University
of Oxford, United Kingdom.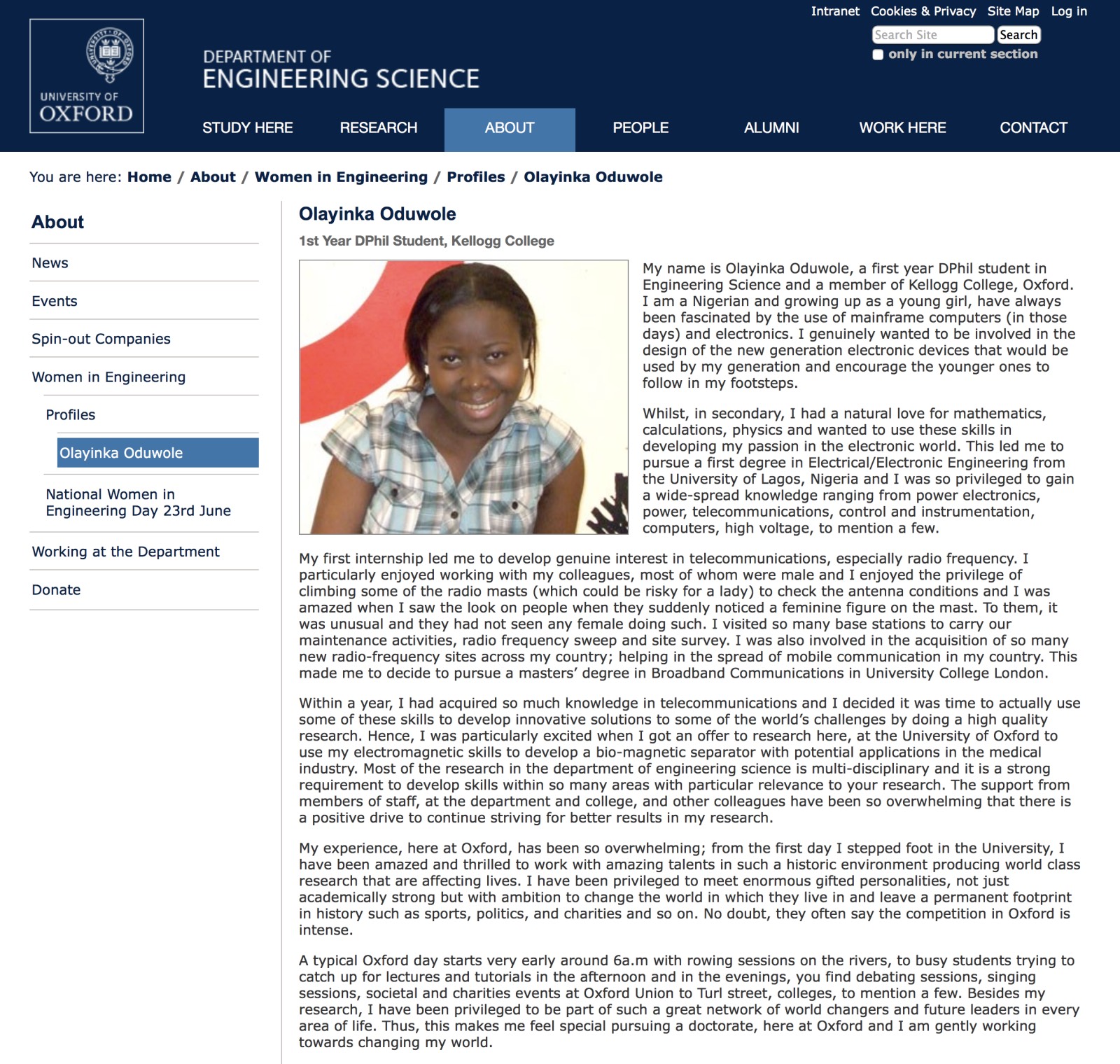 Olayinka Oduwole has been highlighted as the sole
African representative in Oxford University's
'Woman In Engineering', a list containing just 25 female scholars who are excelling in their chosen
fields.
"I have been privileged to meet enormously gifted
personalities, who are not just academically strong
but with ambition to change the world in which
they live and leave a permanent footprint in history," Olayinka wrote in her profile, featured
prominently on the University of Oxford's
Department of Engineering Science website.
The University of Lagos graduate is at the tailend of
a Ph.D. program at Kellogg College, Oxford, after
the completion of a successful Master's degree at University College London, UK.
In contrast to several Nigerian prodigies who are
functioning abroad, Oduwole has already stated
her resolve to use her invaluable experience to
develop her country of origin.
"I intend to use my skills to help encourage young ones in my country into pursuing science and
engineering; I intend to help revive the declining
state of research in my country," Olayinka stated on
the Oxford University website, who used her as an
example of an African student who was excelling
amidst the competitive environment of the prestigious university.
The story of Olayinka is inspirational to say the
least. From a poverty-stricken home, she was
working diligently in church when spotted by
Nigerian Pastor and philanthropist, T.B. Joshua.
Recognising her academic prowess and her meagre financial backing, the cleric sponsored her
tertiary education in its totality.
"What you make happen for others, God will make
happen for you," Joshua told congregants when
announcing he was supporting the young student
with £100,000 (N45,000,000) to pursue her Ph.D. in Oxford in 2012.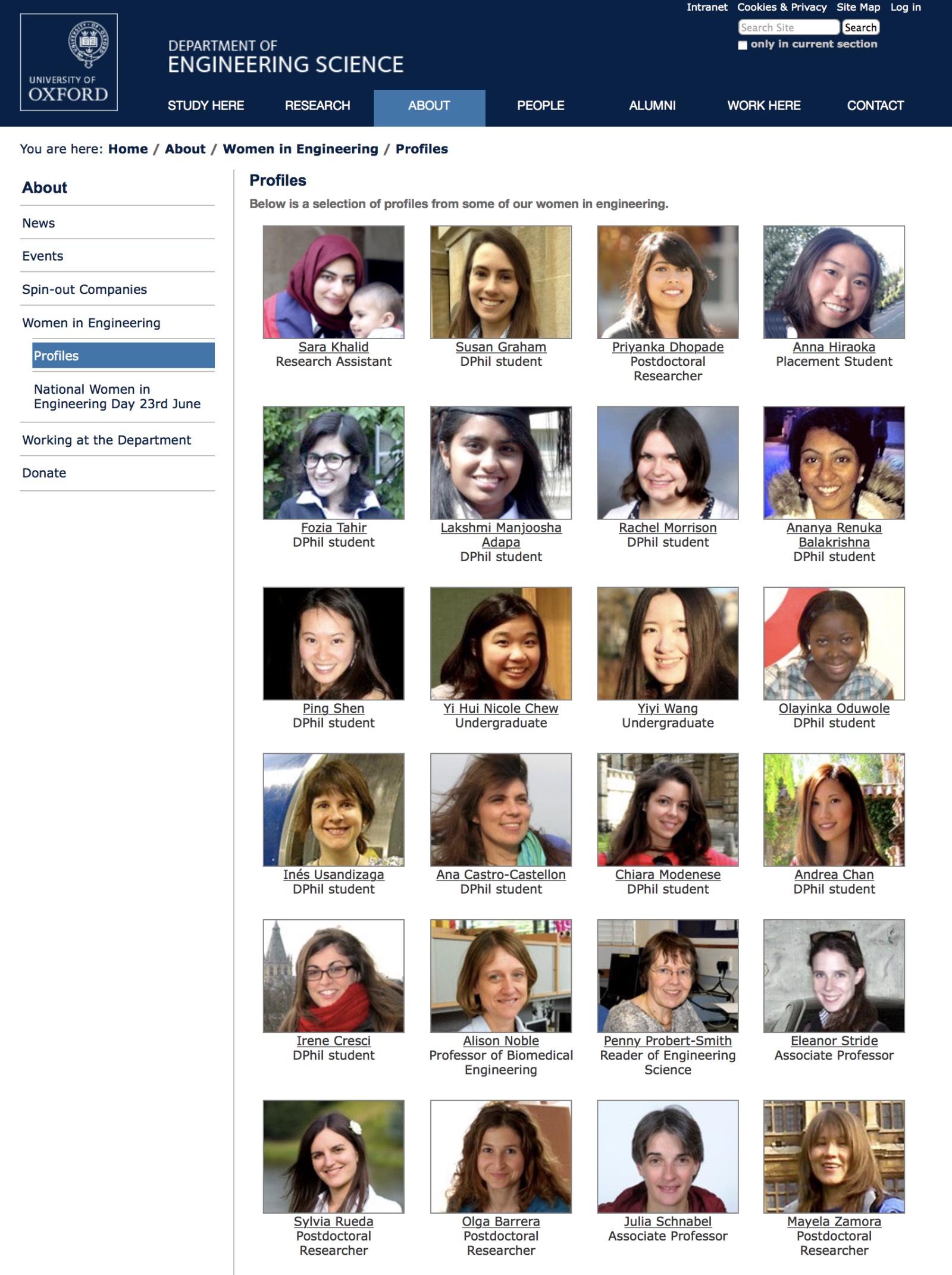 In a clip uploaded to Joshua's official YouTube
channel Emmanuel TV, Olayinka gives clear advice
to her fellow students seeking academic success:
"Pray as if everything depends on God and work as
if everything depends on you." With graduation around the corner, a bright future
lies squarely ahead for the young Nigerian
engineer.
STOP!!!
Want To Promote Your Song?